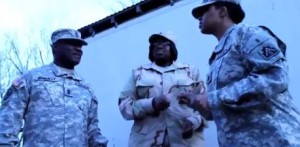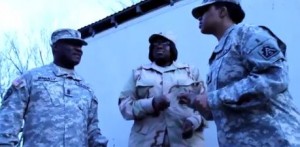 Make a joyful noise unto the Lord is a commonly referenced Bible passage.  It is also an absolutely appropriate moniker for the gospel trio made up of Minister Duane Nunnally (below), psalmist Candace Davis, and songstress Deon MaChell (left).  The Lord saw fit to place Duane, Candace, and Deon on the same military post in Iraq – at the same time, now and his foresight has become our blessing.
All three artists sing and write.  All three artists have extensive experience ministering as lead vocalists in church choirs and for various Christian/talent events. All three artists have solo recording projects in the works to serve as follow-up offerings to their current effort:  "I Need You."  But, what is most important is that all three of these artists love the Lord with every fiber of their being and strive to give God their best in every aspect of their lives – to included praising His holy name.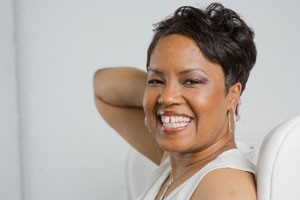 The group's first single is an ode to how important God is to our existence.  "I Need You," which was written, produced, and performed by A Joyful Noise, musician/songwriter Freddie Scott, and other members of BBG Enterprises, is a wistful compilation of harmonies and live instrumentation that has the feel of an orchestral arrangement. Strings serve as the sugary adhesive that binds intricate bass lines with stirring percussions.  When coupled with the melodic background vocals and powerful lead vocals, the song evolves into a call to worship unlike any that has been heard in recent history. The final result is nothing short of astounding.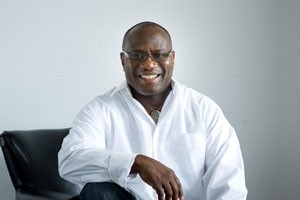 Duane, Candace, and Deon are the executive producers on the "A Joyful Noise" project. With upcoming singles such as the infectious choir song "Will you find favor," and individual offerings from each group member such as Candace's exhilarating single "Atmosphere," Duane's worship invocation "He's Already Here," and Deon's insightful and empowering "Do your own thing," gospel music is about to drift into unchartered waters. And, collaborating with such spectacular artists as Willinda Franklin, Kevin Resnover, Earl Marx, Real Music, and Kenneth "Kenn_Keis" Clark, A Joyful Noise has set the stage is "drift" to begin.
So, prepare yourself for a trio as diverse as day is from night, yet fully committed to the same goal – spreading the gospel to each and every generation with vigor and verve unlike anything ever witnessed. The wonderful results of their life experiences, testimonies and relentless pursuit of God's grace makes for an atypical music group – but, results in spectacular compositions. When it is all said and done, "A Joyful Noise" might be the perfect personification of a phrase that speaks volumes in more ways than one!